Hello!
Hope your middle of the week is just the way you like it. Mine is humming along. Now, I'm not a stamper per se, but when I saw this set I knew I had to have it and try my hand at the cutting out part! I'm not sure if this qualifies me as a stamper since I really didn't color anything, but for now I'll take the title. (You'll let me won't you?)
I've been working on a few "easy" card ideas for Valentine's Day to send my girlfriends. I'm thinking something small, something super cute, that will put a smile on their faces. I just love when they call and tell me how happy they were when they received my card in the mail. Heheheheh! I used to buy them at Hallmark (
I know, the horror!
), so glad I'm making them myself now.
Well, I'm going to keep plugging away to see what I come up with for the girls
(family too!).
I need to hurry and figure that out so I can get started on them. Enjoy the rest of my week!!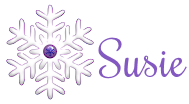 Materials Used:
Paper: EP Yours Truly, Stampin Up, my stash
Stamp: Lawn Fawn-You've Got Mail
Ink: Stampin Up Craft White